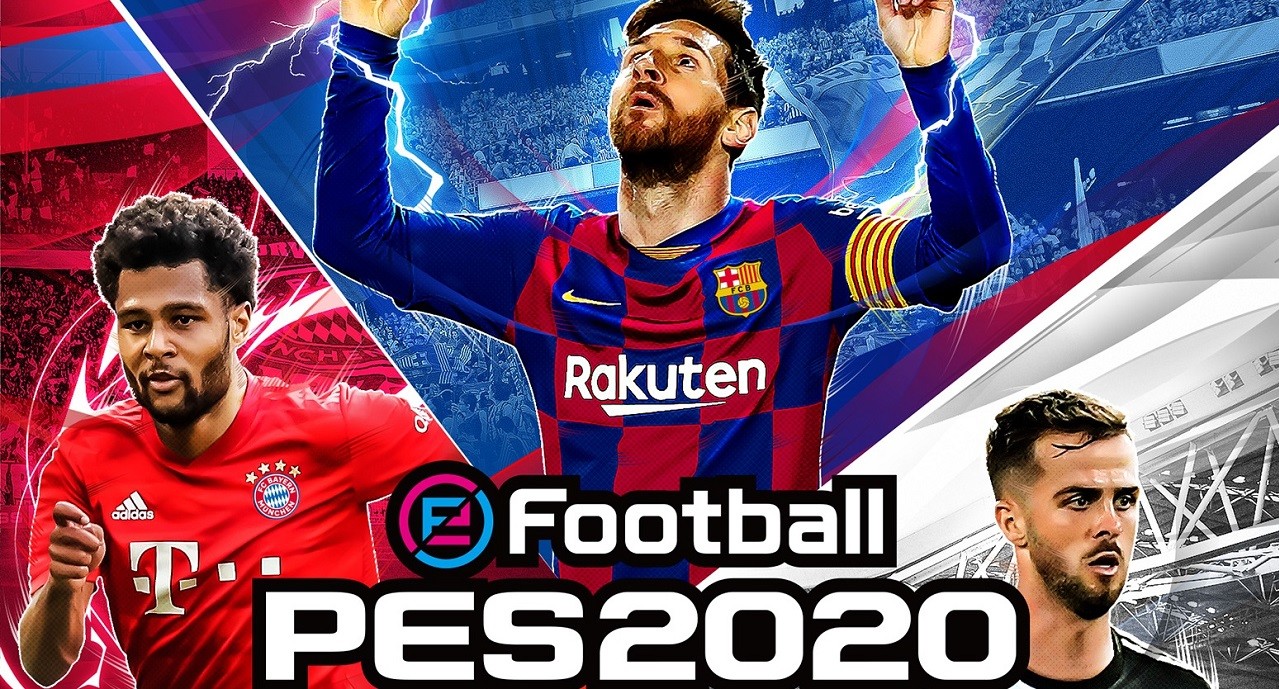 Konami has launched its free demo version of Pro Evolution Soccer 2020, now called eFootball PES, across all current generation platforms to provide an opportunity for those who wish to try it out before it's officially released
This year's demo of eFootball PES 2020 is available through PS4, Xbox One and Steam, accompanied by the official unveiling of the cover to be used, which will feature Lionel Messi, Serge Gnabry, Miramel Pjanic and Scott McTominay for the standard version of the game.
The free demo will provide an opportunity to experiment with the latest additions to the series, including the new clubs partnerships that Konami has signed this year, including Juventus FC, Manchester United and FC Bayern, with correspondent stadiums such as Allianz Arena.
Other additions that we will see in the game include a more realistic experience than ever before by providing advanced technologies for players' clothes movement, which will interact in real time with the movement of the player during the match. Further improvements have been made to the gameplay to make it the deepest and smoothest in the series, all of which you can try out in the demo version on your platform store.
"With such brilliant new club partnerships under our belt for eFootball PES 2020, there was no way to just pick one Ambassador to feature on the cover this year," commented Jonas Lygaard, Senior Director Brand & Business Development at Konami Digital Entertainment B.V. "From Messi, who is no stranger to our covers, through to Gnabry, Pjanić and McTominay who all have huge global followings, we are confident that eFootball PES 2020 will have something great for everyone, no matter what team you support."

Full list of playable teams in the demo:
Juventus FC
Manchester United
FC Bayern
FC Barcelona
Arsenal FC
Palmeiras
Clube de Regatas do Flamengo
São Paulo FC
Sport Club Corinthians Paulista
CR Vasco da Gama
Club Atlético Boca Juniors
Club Atlético River Plate
Colo-Colo
It is worth noting that some of the online and offline modes will be present in the demo version, most notably Edit Mode, which will make its debut in this year's demo. Users will have the chance to customize their players and squads before the full game launches, with six available leagues in the demo.
If you are confused by the new eFootball PES naming scheme, Konami has revealed the reason for this change a few weeks ago, saying that the new eFootball is to indicate the game's new focus on eSports, which will play an important role in the future development of the game.
eFootball PES 2020 will officially come on September 10 for PC, Xbox and PlayStation 4.