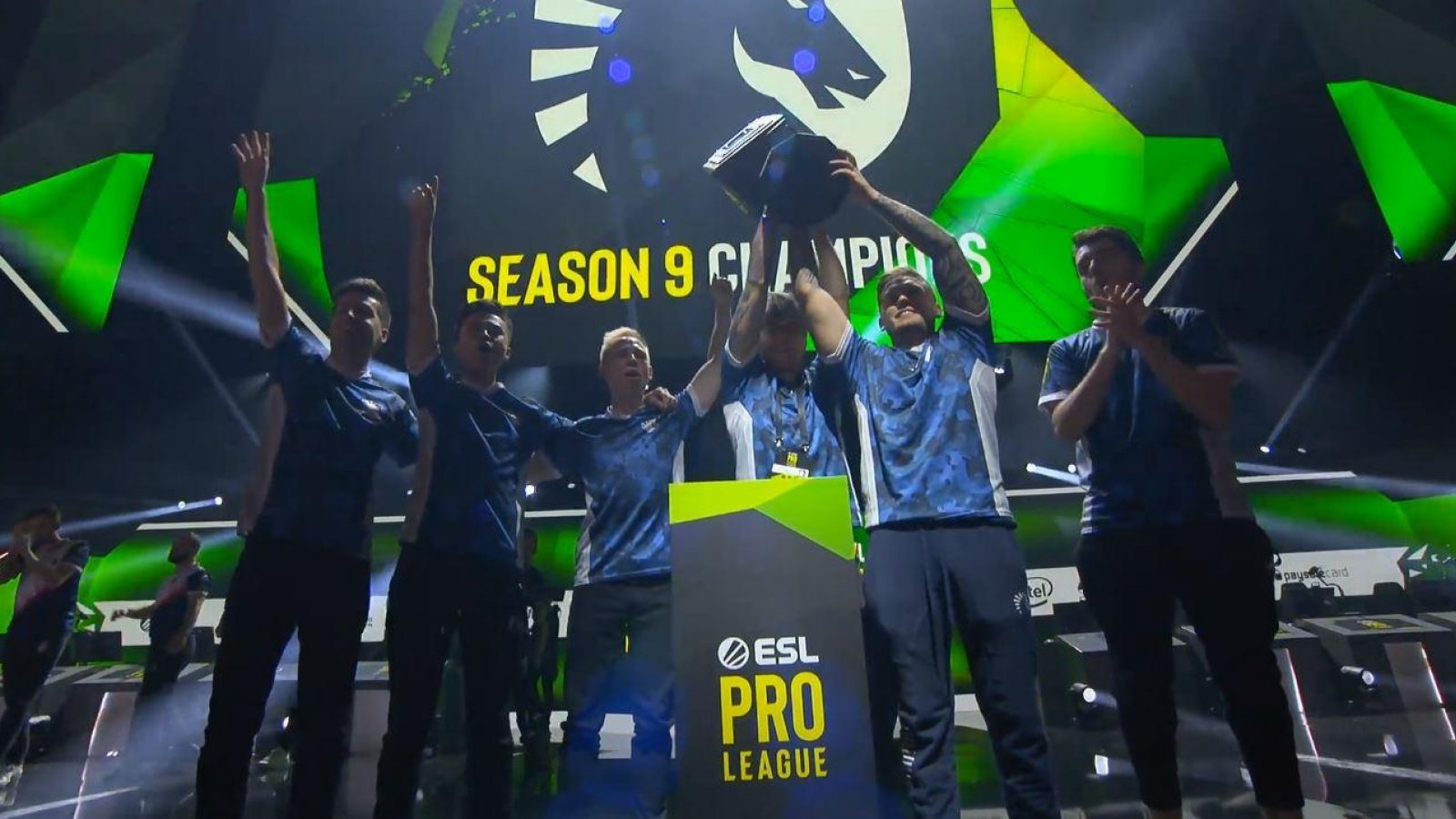 CS:GO
Esports News
Team Liquid secures its place as the best CS: GO team after ESL Pro League S9 win
They have done it again: the distinguished American team has won a new title in CS: GO, confirming that it is the best this year undisputed, having surpassed the best teams of this electronic sport to reach the summit
The ninth season of the ESL Pro League gave us a number of surprises, but Team Liquid's victory in the end may not be one of them. Why? Becase the North American team managed to destroy the competition on their way to the final, including a direct clash with the previously number 1 squad in the world, ending the comparisons between the Danes at Astralis with the quarter-finals match that proved the merit of the new star in town.
ESL Pro League Season 9 had $600,000 up for grabs, and the biggest sum of that prize was dedicated to the grand final that brought together the French G2 Esports team fresh off the semi-finals against NRG eSports and Team Liquid, which defeated Mousesports yesterday.
It started with impressive lead by G2 on Dust 2 in the first half with 7-1, but being one of the best players in the world, "Stewie2k" managed to score a number of important kills, which allowed the team to return to competition through the second half all the way through the additional rounds to turn the tides and get a 19-16 win.
Overpass also had an early lead by the French team, albeit a much shorter one followed by a quick rebound by Liquid players, ending the map at an easy 16-3. The third map Nuke, which had almost knocked out the French players, gave them hope with a close important win of 16-12.
The "best of five" final made it into a fourth map, Inferno, where G2 showed a keen desire to score their second map and force the competition to go for a fifth map. However, despite the match going for a triple overtime rounds to determine the winner, It was Team Liquid who had the final say and thus managing to win first place.
The new Team Liquid win further solidifies its position as the world's best team according to HLTV. Not only did they manage to beat former champions Astralis, but they also scored their third Major title at the same time. It seems that we are really in the midst of a new era for the North American teams, Team Liquid era.
| Place | Team | Prize |
| --- | --- | --- |
| 1 | Team Liquid | $250,000 |
| 2 | G2 Esports | $80,000 |
| 3-4 | NRG | $40,000 |
| 3-4 | Mousesports | $40,000 |
| 5-6 | FaZe Clan | $20,000 |
| 5-6 | Astralis | $20,000 |
| 7-8 | Heroic | $17,000 |
| 7-8 | MiBR | $17,000 |
| 9-12 | Fnatic | $15,000 |
| 9-12 | Cloud9 | $15,000 |
| 9-12 | Hellraisers | $15,000 |
| 9-12 | North | $15,000 |
| 13-16 | Grayhound | $14,000 |
| 13-16 | Detona | $14,000 |
| 13-16 | TyLoo | $14,000 |
| 13-16 | Luminosity | $14,000 |